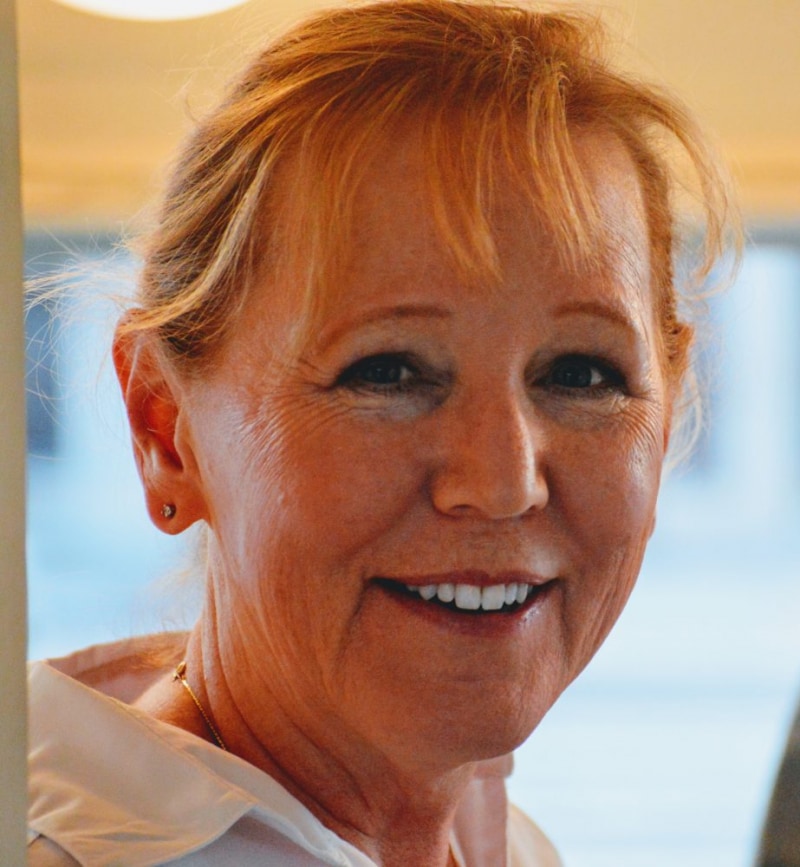 Laurie Zimmerman
institutional giving & advancement communications associate
Laurie Zimmerman moved in June 2017 to Los Angeles after 30 years living in the foothills of the White Mountains, in New Hampshire, where she taught English literature, grammar and creative writing at a New England "prep school," Proctor Academy, known for its outdoor-experiential programs and its scenic, rural setting. Prior to New Hampshire, she lived in Berkeley, California, where her son Justus Zimmerman, another LACO staffer, was born, and where she was the poetry editor (among other roles) at Radix Magazine. She also has years of experience as a textbook copyeditor and a freelance book editor. She grew up in New Jersey, where her father, a teacher by day, was a choral member at the Metropolitan Opera nights and weekends. She played violin and French horn in youth orchestras, so coming to LACO brings wonderful memories of her childhood.
Laurie earned her MA/MFA at Bennington College in Literature and Creative Writing. She is the author of Bright Exit (Quercus Review Press, 2014). Her work has been featured widely in literary journals, a few of which include New Letters, Poet Lore, Paterson Literary Review, Cider Press Review, River Styx, Crab Orchard Review, Orion Magazine, Rattle, 5 AM, Oberon, Mid-American Review, Image, and elsewhere, and online at Verse Daily and the Academy of American Poets website, among others. Laurie is also the recipient of the New Letters Award in Poetry and the River Styx International Poetry Contest prize. Bright Exit, winner of the Quercus Review Poetry Award, was a finalist for the May Swenson Poetry Award, the Agnes Lynch Starrett Poetry Prize, and the Washington Prize, among others. Five poems in Bright Exit were nominated for the Pushcart prize. Her poetry has been featured on New Hampshire Public Radio and she was the recipient of a writing fellowship from the Univ. of New Orleans that took her to write and study one summer in Lithuania. A chapbook of her poems, Hidden Branches, was published in 1984 by Carmarthen Oak Press.
When Laurie is not researching and writing grants at LACO, she enjoys hiking, writing (of course), looking for beautiful places to walk her chihuahua-dachshund and spending time with her kids.