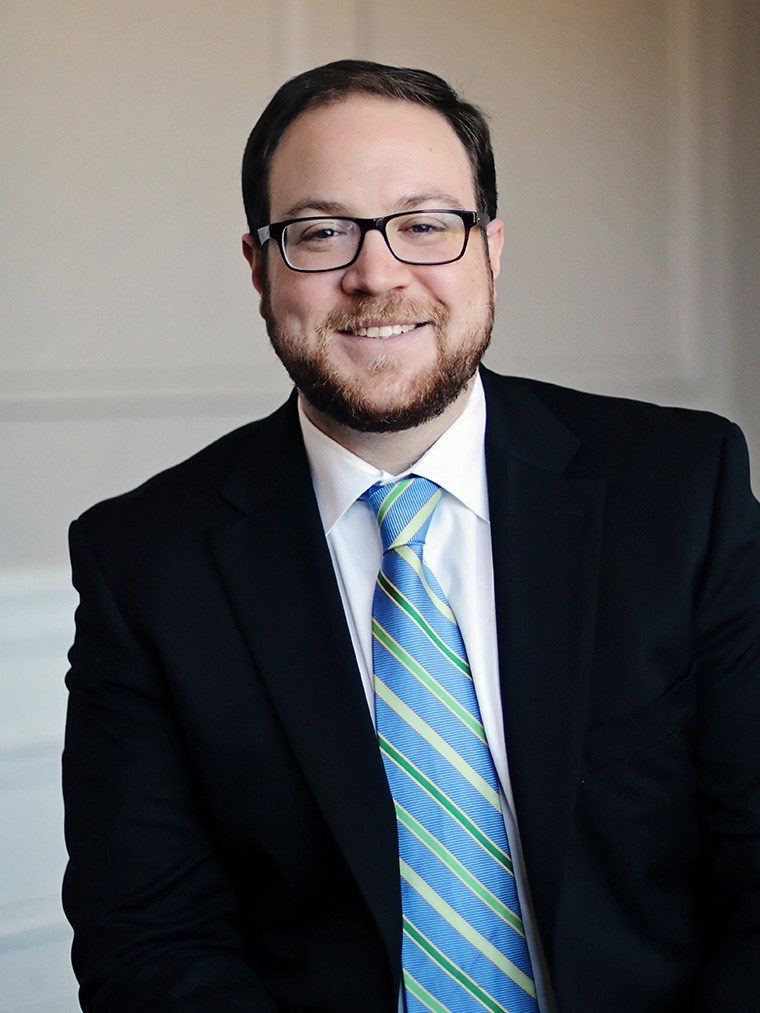 Scott Harrison
Executive Director
Los Angeles Chamber Orchestra Executive Director Scott Harrison continues to expand upon the Orchestra's commitment to community engagement and partnerships with leading arts organizations across Los Angeles.
Now in his third season, having joined LACO in October 2015, Harrison has taken the organization to new heights. He has strengthened relationships with Center for the Art of Performance at UCLA, USC's Thornton School of Music, Glendale Arts, the Younes and Soraya Nazarian Center for the Performing Arts, the Colburn School and others.
During his first months with LACO, Harrison joined with board leadership to develop a renewed strategic framework for creating meaningful impact across four pillars — concerts, accessibility and diversity, learning and creating, and innovation and entrepreneurship. During his first two seasons, the Orchestra has significantly grown its earned revenue base and individual giving. Last season resulted in three of the four highest grossing concert sets of the past decade, the most successful Gala in organizational history and several multi-year donor commitments that are paving the path toward LACO's future vitality and vibrancy. Last year, Harrison was invited by the LA County Arts Commission to serve on the board diversity subcommittee of the Cultural Equity and Inclusion Task Force, Los Angeles' nation-leading commitment to building a more inclusive and equitable arts and culture ecosystem.
In the 2016-17 season, Harrison and the LACO team expanded orchestral programming; presented US or West Coast premieres of works by Bruce Adolphe, Julia Adolphe, Chris Cerrone, Tigran Mansurian, Albert Schnelzer, Adam Schoenberg and Andrew Norman; commemorated John Adams' 70th birthday with orchestral and chamber music performances; launched a new partnership with Inner City Youth Orchestra of LA (ICYOLA) in pursuit of a shared goal of fostering a more diverse and representative classical music field; and visited the Hollywood Fringe Festival for the first time to debut the LACO Music Box, a micro-concert experience. The heart of the season was a range of programs conceived as part of outgoing Music Director Jeffrey Kahane's 20th and final season, including a chamber/orchestral hybrid concert and KUSC live radio broadcast featuring Yo-Yo Ma, LACO's first-ever stage production – Weill's Lost in the Stars – in partnership with CAP UCLA and New York's SITI company, and two sold-out Discover lecture/performances of Beethoven's Ninth Symphony with the Los Angeles Master Chorale. The Los Angeles Times declared Kahane's commentary, available online, "profound humanitarian testimony" that "might become part of the Ninth's lasting legacy."
Harrison joined LACO after serving as vice president of advancement and external relations at the Detroit Symphony Orchestra (DSO), raising $13 million annually while developing strategies to build the DSO's local and global reputation. In 2011, while serving as executive producer of digital media, Harrison launched the Live from Orchestra Hall webcast series, watched in more than 100 countries by 750,000 viewers, with an additional 100,000 students tuning into specially-produced "Classroom Edition" webcasts. With a focus on cultivating new audiences, his DSO project leadership included record-selling Beethoven and Tchaikovsky festivals; outdoor concert projections for Midtown's Dlectricity festival; the city-wide crowd-sourced composition Symphony in D; the @ the Max alternative performance series; and a first-ever Diversity and Inclusion Task Force.
Having previously worked for the Indianapolis, New Jersey, Boston and Dallas symphony orchestras, Harrison holds degrees from Northwestern University and Southern Methodist University's Meadows School of the Arts. Deeply committed to music education as a right and the power of cultural diplomacy, he serves as a founding board member of BLUME Haiti, an organization that works with Haitian and International partners to develop leadership skills in young musicians and create opportunities for social and civic change through music. In March 2017, he helped implement the inaugural National Orchestra Institute in Haiti alongside musicians from the Utah Symphony, which will be repeated in March 2018. He also serves as a professional advisor to Chicago-based Fifth House Ensemble and has lectured and presented for the League of American Orchestras, Arts Midwest, Tessitura Network, Association of California Symphony Orchestras, Wayne State University and Spanish Association of Symphony Orchestras. Harrison was selected to participate in National Arts Strategies Chief Executive Program: Community and Culture, bringing together 50 arts executives from 34 states and 18 countries who are working to lead change in their organizations, communities and in the cultural field.
Harrison lives in downtown Los Angeles with his wife Angela, a fundraising consultant, and their daughter, who is an enthusiastic participant in the Colburn School's early childhood music program.