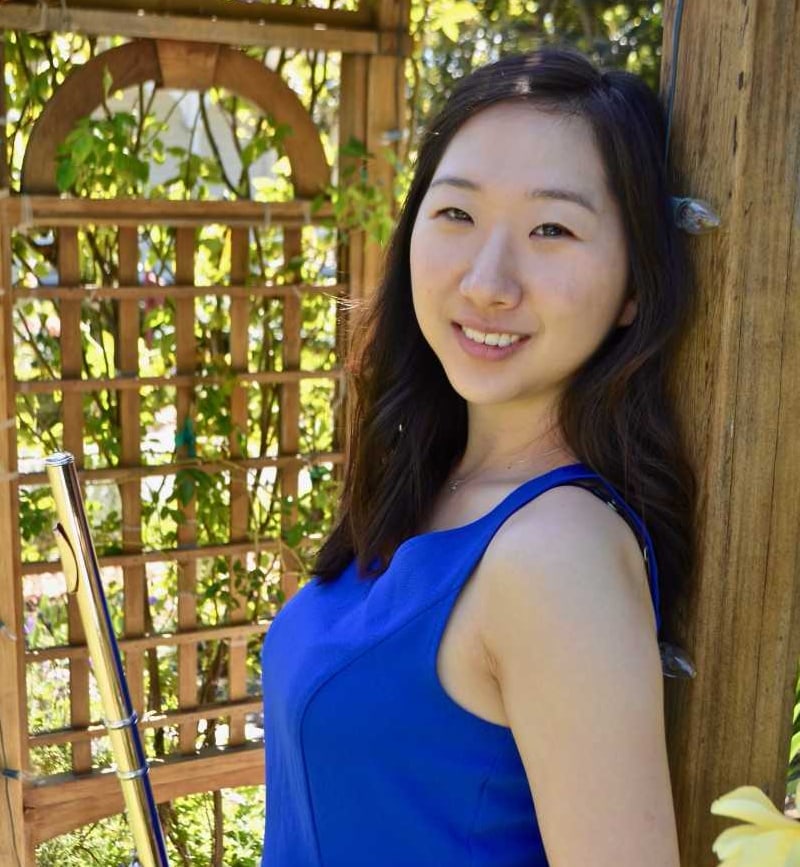 Stephanie Yoon
ticket services assistant
Stephanie is a graduate of Pepperdine University, receiving her degree in flute performance. Her primary flute instructor was Susan Greenberg, who was a former member of the Los Angeles Chamber Orchestra until 2011. Stephanie joined the LACO staff during the 2017-2018 season as the production and education intern. She now works in the Box Office as the Ticket Services Assistant for the 2018-2019 season.
During Stephanie's time at Pepperdine, she was principal flutist of the Wind Ensemble, Symphony Orchestra, and Mary Pickford Chamber Ensemble. As a senior, she won the Thomas Osborn Concerto Competition performing Albert Perilhou's Ballade, as the soloist with the university's symphony orchestra. For two summers she has participated in the Pepperdine Heidelberg Summer Music Program, a study abroad program in which students perform chamber music across Germany and Austria.
Stephanie continues to play in a local flute orchestra as well as the Pepperdine University symphony orchestra.