Auditions
section violin (4th & 5th chairs)
september 23 & 24, 2019
audition repertoire list (pdf)
application deadline: monday, august 12, 2019
a $50 deposit will be required from all
candidates at the time of application, to be refunded on the audition day.
Questions? Email ryansweeney@laco.org
---
Los Angeles Chamber Orchestra's mission is to enrich and connect our community through intimate and transformative musical experiences which exemplify and foster artistic excellence, education and innovation.
Los Angeles Chamber Orchestra seeks to be a cultural force in Los Angeles and recognized as a premier orchestra worldwide.
LACO's annual season, typically spanning from September through May, includes series dedicated to orchestral, chamber music, new music and a variety of educational and community programs. Services with LACO includes 8-9 weeks of annual orchestral performances with a wide range of repertoire spanning the baroque period, chamber orchestra classical works and a large emphasis on the commissioning and performance of works by living composers; 10-12 chamber music concerts, curated by our concertmaster Margaret Batjer with concentration on baroque, classical and romantic repertoire; 6-8 meet the music educational performances for school children in both a chamber music and orchestral format and 2-3 performances of SESSION, a new music series with guest curators with a focus on contemporary music and music of living composers within a non-traditional performance space and immersive experience with our creative producers Four Larks.
Los Angeles Chamber Orchestra is an equal opportunity employer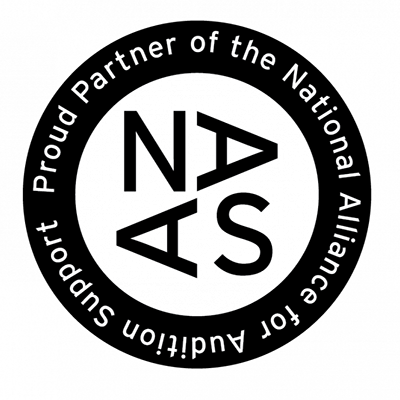 Los Angeles Chamber Orchestra is proud to be a partner orchestra of the National Alliance for Audition Support (NAAS), an unprecedented national initiative to increase diversity in American orchestras. It will do so by offering Black and Latinx musicians a customized combination of mentoring, audition preparation, financial support, and audition previews.
For more information about the National Alliance for Audition Support, please visit www.auditionalliance.org.