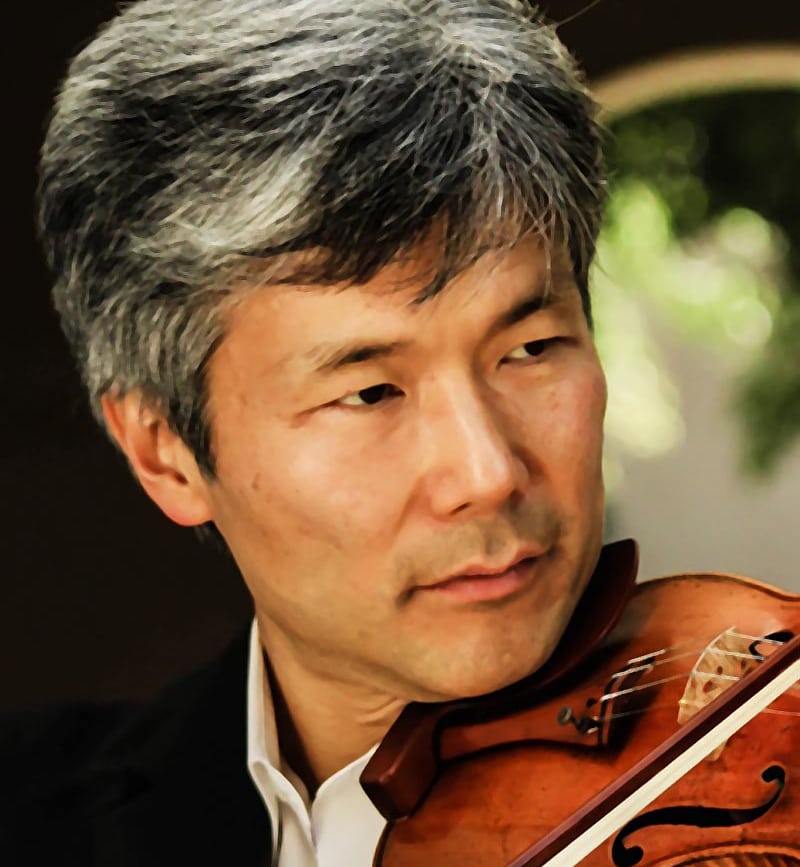 Ken Aiso
violin
Internationally acclaimed violinist/violist Ken Aiso has performed worldwide as soloist, chamber and orchestral musician. Ken graduated form the Royal Academy of Music in London studying with Erich Gruenberg. His other teachers include Eduard Schmieder and Chikashi Tanaka. Equally at home with modern and period instruments, Ken has appeared as principal violin with the Orchestra of the Age of Enlightenment, the London Philharmonic, the Hallé and the Scottish Chamber Orchestras.
He has been invited to renowned music festivals in UK, France, Sweden, Switzerland, India, Georgia, Bolivia and Kazakhstan, and has taught at Montecito Summer Music Festival since 2008. Ken is a laureate of Long-Thibaud International Competition in Paris and International Music Competition of Japan, and was elected Associate of Royal Academy of Music in London. He received Shimousa Kan-ichi Music Award in his native Japan in 2018. Since moving to Los Angeles in 2015, Ken has been serving as faculty at Loyola Marymount and La Sierra Universites, and performs with Los Angeles Chamber Orchestra.
His belief in sound as a vibrational healing medium takes him to hospitals, schools and institutions for children with special needs.