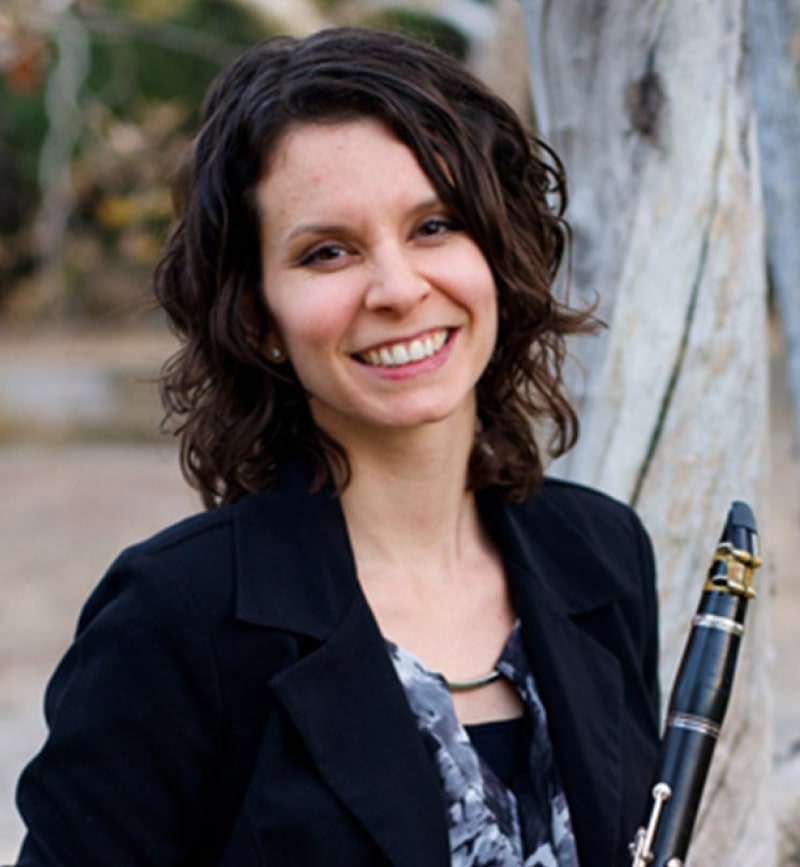 Laura Stoutenborough
Laura Stoutenborough is an active freelance clarinetist and teacher in Los Angeles. Laura performed as guest Second Clarinet with the Los Angeles Opera for the 2017-2018 season. She performs frequently with orchestras including the Los Angeles Philharmonic, Los Angeles Chamber Orchestra, and extensively with the Los Angeles Opera.
Laura won the Principal Clarinet position of the Tucson Symphony Orchestra in 2010, where she performed as Principal Clarinet until 2013. She made her professional solo debut performing Mozart's Clarinet Concerto with the Tucson Symphony in 2012. Other orchestras she has performed with include the Long Beach Opera, Opera Santa Barbara, Las Vegas Philharmonic, San Bernardino Symphony, and Arizona Opera. Laura earned her Doctor of Musical Arts and Master of Music degrees from the University of Southern California, studying with Yehuda Gilad, and received her Bachelor of Music degree, cum laude, as a student of Burt Hara at the University of Minnesota.
Passionate about teaching, Laura is the adjunct clarinet professor at Mt. San Antonio College, and she also teaches clarinetists at Diamond Bar High School and South Pointe Middle School. Laura has been on the clarinet faculty at the Pasadena Conservatory of Music since 2016. Each summer at the Pasadena Conservatory, Laura teaches a Clarinet Camp with her husband, Chris. Some of her students' recent achievements include earning positions in California's All-Southern and All-State Honors ensembles, Pacific Symphony Youth Orchestra and Wind Ensemble, Claremont Young Musicians Orchestra, and the Pasadena Youth Symphony Orchestras. She has given masterclasses as a guest artist for the Tucson Symphony, the University of Minnesota, and at Waldorf College. Alumni of her studio have been accepted as music majors to the University of Michigan, University of Arizona, University of Denver, and California State Universities including Fullerton, Long Beach, Los Angeles, and Northridge. More information can be found on her website, www.laurastoutenborough.com.