2018-19 Sound Investment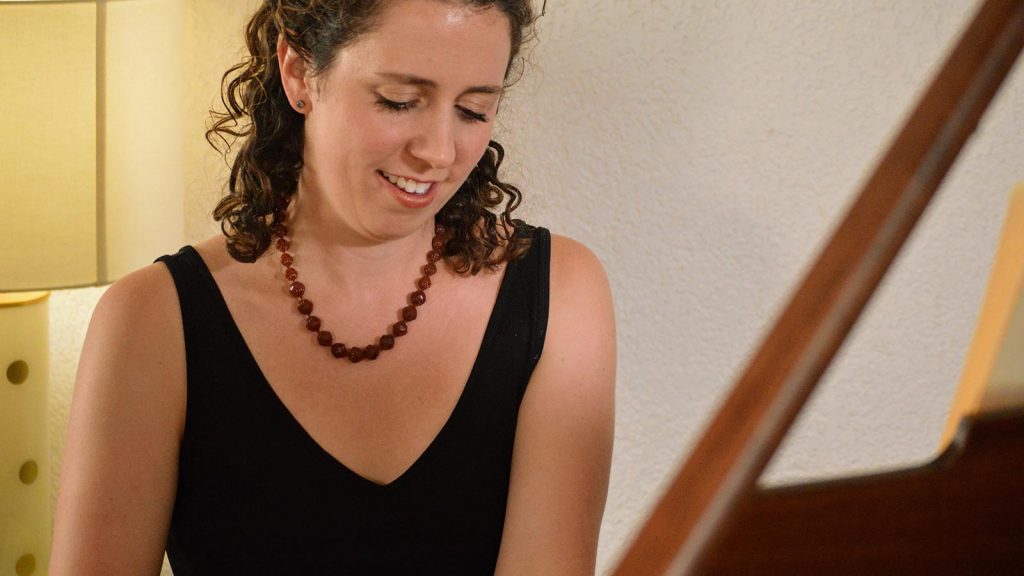 Announcing the 2018-19 Sound Investment composer Sarah Gibson.
Enroll now and don't miss a beat as she starts this exciting journey of composing a new piece!
Have you ever listened to a favorite symphony or concerto and wondered what life experiences and inspiration shaped the composer's ideas, how the orchestra players reacted upon first reading the new score or how the composer felt as musicians finally gave sonic life to notes on paper? When you commission a new work of music through LACO's Sound Investment program, you can get your own answers, straight from the artist's mouth.
Each season, the Los Angeles Chamber Orchestra commissions and premieres a new piece of music composed especially to suit its unparalleled musical talents. As an "investor," you will be invited to a series of intimate salons where you can meet the composer, hear excerpts of the score-in-progress and attend a full orchestral rehearsal of the completed work. Sound Investment membership contributions provide critical underwriting for the composer's fee and costs of the premiere concerts.
Your 2018–19 Sound Investment membership makes you a commissioner of Sarah's new work.
$500 sound investment plus membership
access for two to a special reading session of the work in progress with the Orchestra on oct 25, 2018 @ 7 pm
a signed copy of the printed score, plus all benefits listed below
$300 sound investment membership
access for two at each salon event with Sarah:

jun 4, 2018 @ 7 pm
dec 4, 2018 @ 7 pm
jan 23, 2019 @ 7 pm

a pair of tickets to the world premiere of Sarah's new work on jan 26 & 27, 2019
your name listed on the dedication page of the printed score
contact info
Contact Brandon Faber, individual giving and advancement manager, at 213 622 7001 × 221 or brandonfaber@laco.org for more information about joining Sound Investment.