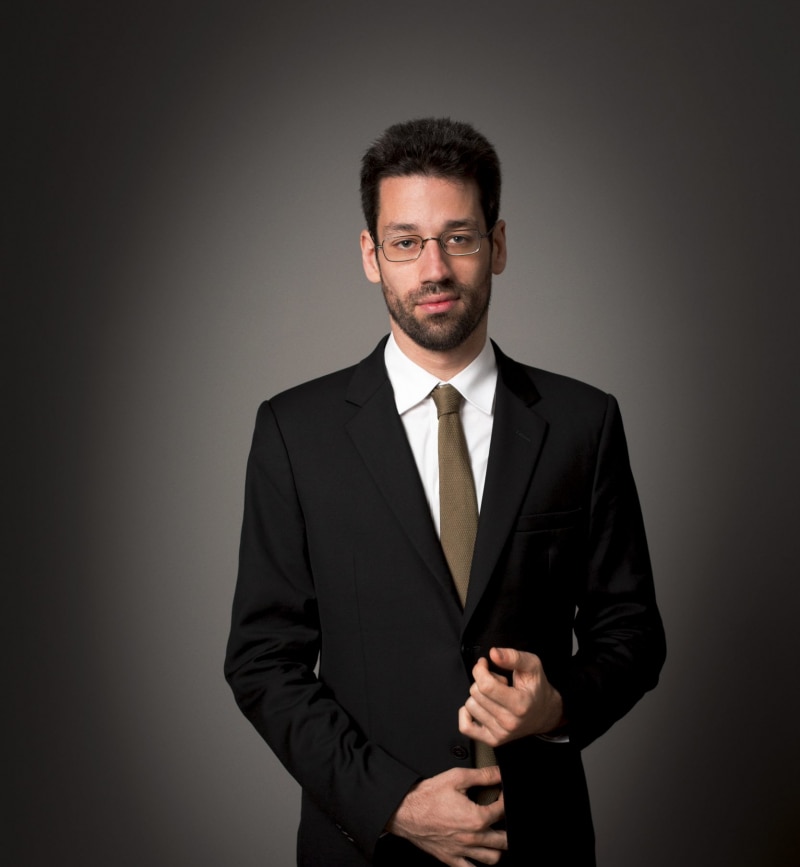 Jonathan Biss
piano
Jonathan Biss is a world-renowned pianist who shares his deep musical curiosity with classical music lovers in the concert hall and beyond. In addition to performing a full schedule of concerts, he has spent eleven summers at the Marlboro Music Festival and written extensively about his relationships with the composers with whom he shares a stage. A member of the faculty of his alma mater the Curtis Institute of Music since 2010, Biss led the first massive open online course (MOOC) offered by a classical music conservatory, Exploring Beethoven's Piano Sonatas, which has reached more than 150,000 people in 185 countries. Part 3 is set to come out in January 2018, and he will continue to add lectures until he covers all of the sonatas.
This season Biss continues his latest Beethoven project, Beethoven/5, for which the Saint Paul Chamber Orchestra is co-commissioning five composers to write new piano concertos, each inspired by one of Beethoven's. The five-year plan began with Biss premiering Timo Andres's "The Blind Banister," a finalist for the Pulitzer Prize in Music, which was followed by Sally Beamish's "City Stanzas" last season. This fall with the Saint Paul Chamber Orchestra he premieres Salvatore Sciarrino's "Il Sogno di Stradella," paired with Beethoven's Piano Concerto No. 4, and goes on to play it with the Cleveland Orchestra later in the year. The first two commissions continue to have a life, with "The Blind Banister" at the Jacksonville and New World symphonies and Beamish's "City Stanzas" at the BBC Philharmonic, Orchestre de chambre de Paris, and Swedish Chamber Orchestra, highlighting Biss's commitment to building the repertoire. In the final two years of the project he will premiere concertos by Caroline Shaw and Brett Dean.
In addition to his involvement at Marlboro, Biss spends the summer of 2017 continuing his complete Beethoven piano sonata performance cycles at the Aspen and Ravinia festivals, which he also begins at the Atlanta Symphony Orchestra this season. Audiences will be able to experience all the piano sonatas in seven concerts over several years. In early 2018 Biss tours with Midori and Antoine Lederlin across Switzerland, Germany, and England, and with the Saint Paul Chamber Orchestra in California.
Biss has embarked on a nine-year, nine-disc recording cycle of Beethoven's complete piano sonatas, and in early 2018 he releases the seventh volume, including the sonatas Op. 2, No. 2; Op. 49, No. 2; Op. 31, No.2 ("Tempest"), and Op. 109. Upon the release of the fourth volume, BBC Music Magazine said, "Jonathan Biss will surely take his place among the greats if he continues on this exalted plane." His bestselling eBook, Beethoven's Shadow, describing the process of recording the sonatas and published by RosettaBooks in 2011, was the first Kindle Single written by a classical musician. The recording cycle will be complete in 2020, at the same time as the final Coursera lectures on the sonatas.