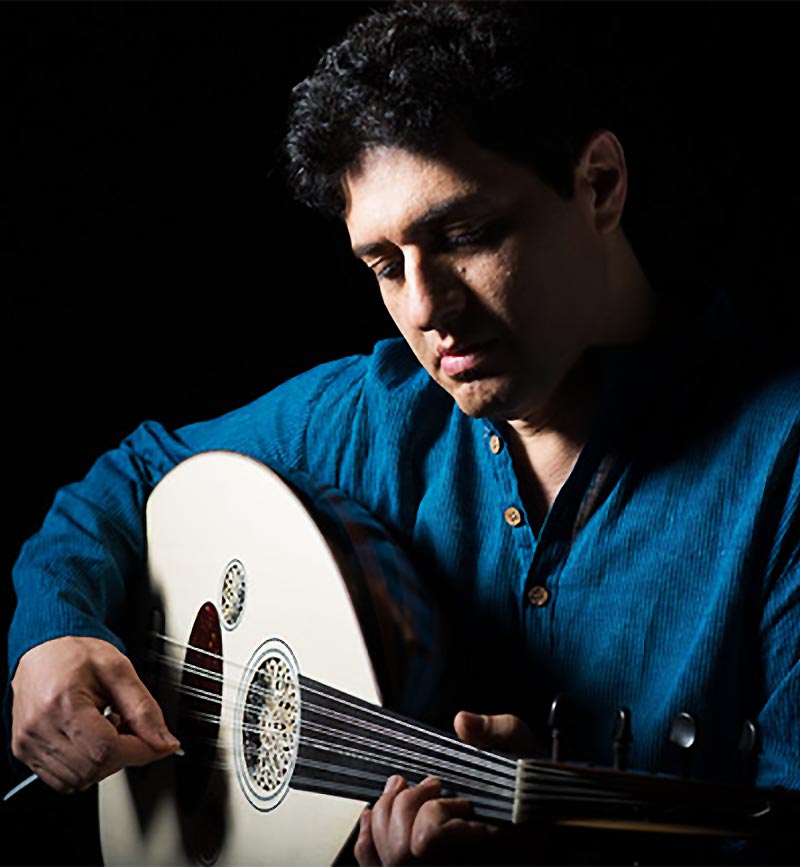 Dimitris Mahlis
oud
Dimitris Mahlis is a multi-instrumentalist and composer based in the Los Angeles area. Since coming to LA, Dimitris' skills on oud, guitar and other stringed instruments have led him into a rich variety of performing and recording experiences.
Dimitris has had the good fortune to receive training in both Western and Eastern musical systems. His style is known as both soulful and original. He currently studies with oudist Ustad Necati Celik from Istanbul, Turkey.
Some recent recording credits include: lal meri – "lal meri", "O Samanos" Dionisis Savopoulo-Thanasis Papakonstantinou, "Huun Huur Tu" with Carmen Rizzo, "Vino" with Robi Draco Rosa, and "Jostejoo" with Mamak Khadem. Dimitris also contributed music to Michael Apted's documentary The Power of the Game and is featured on the soundtrack of the film Clash of the Titans 2
Dimitris has performed and toured throughout the world with artists such as A.R.Rahman, Axiom of Choice, Dionisis Savopoulos, Niyaz, Freddie Hubbard, Thanasis Papakonstantinou, Kevyn Lettau, Russell Ferrante and others.
He composes all the original music for his projects including 4 albums with Wahid, "Prana" with the trio, Prana and "Aphrodite Moves On" with his electric quartet, Babaghanoush.