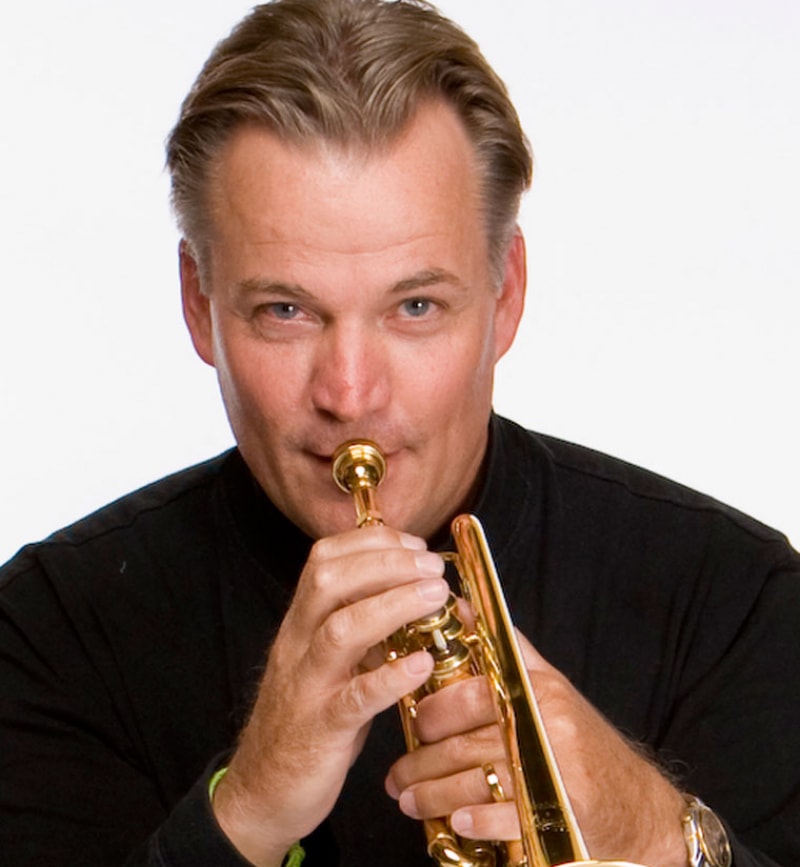 David Washburn
principal trumpet
David Washburn is a Yamaha Performing Artist and is the principal trumpet of the Los Angeles Chamber Orchestra. A much sought-after musician in Los Angeles, he also holds the position of associate principal trumpet of the LA Opera Orchestra. He has served as principal trumpet and soloist with the Hong Kong Philharmonic Orchestra.
Active in the recording studios, David has numerous motion picture soundtracks to his credit. He played principal trumpet for Incredibles 2, Coco, A Quiet Place, Spiderman Homecoming,War for the Planet of the Apes,  xXx The Return of Xander Cage,10 Cloverfield Lane, Independence Day – Resureance,Godzilla, The Amazing Spiderman, Karate Kid, Avatar, The Legend of Zorro, Troy, A Beautiful Mind, Windtalkers, The Perfect Storm, Titanic and Deep Impact. He has also been a part of the John Williams Trumpet Section for over 20 years including Star Wars ,The Force Awakens and The Last Jedi.
Currently, David is a member of the faculty at Biola University, University of California Irvine and Azusa Pacific University. He has held teaching positions at Chapman, Cal State University Northridge, Cal State University Long Beach, Redlands University, Idyllwild School of the Performing Arts and the Hong Kong Academy of Performing Arts.
He received his Masters of Music, with distinction, from the New England Conservatory of Music in Boston and his Bachelor of Music from the Thornton Music School at the University of Southern California. His trumpet instructors have included Rob Roy McGregor, Robert Nagel, John Clyman and Joan LaRue.
David has been a featured soloist with many different orchestras including the Los Angeles, St. Louis, Knox Galesburg, Hong Kong and California philharmonics; the Los Angeles, San Diego and South Bay chamber orchestras; the Berkeley, Burbank and Glendale symphonies; the New York String, University of California Irvine and Pasadena Pops orchestras and the New York Chamber Music Society at Lincoln Center, as well as at the Santa Fe, La Jolla and Music@Menlo chamber music festivals.
David is looking forward to performing Bach's Brandenburg Concerto # 2 this season with the Redlands Symphony and the Los Angeles Chamber Orchestra, as well as, going on a National Tour with the Lincoln Center Chamber Music Society Concerto # 2 in December 2018. He will also be Performing the Haydn Trumpet Concerto with the Galesburg Symphony in Illinois.
This past year, David performed  the BachBrandenburg Concerto No. 2 as well as the Telemann ,Albinoni and HaydnTrumpet Concertos with the Lincoln Center Chamber Music Society ,the Los Angeles Chamber Orchestra and the Galesburg Symphony.
In the Summer, David   performs at the Orcas Chamber Music Festival in Orcas Island ,WA,  Mostly Mozart Festival in San Diego, Music @ Menlo Chamber Music Festival in Menlo Park and the Summerfest Chamber Music Festival in San Diego.  David was also a part of the inaugural Chamber Music Festival at The Green Music Center in Sonoma performing Bach's Brandenburg Concerto #2 in 2015.
When David is not performing, his favorite pastime is boating with his children, Timothy, Samantha, Nicholas and Julia.